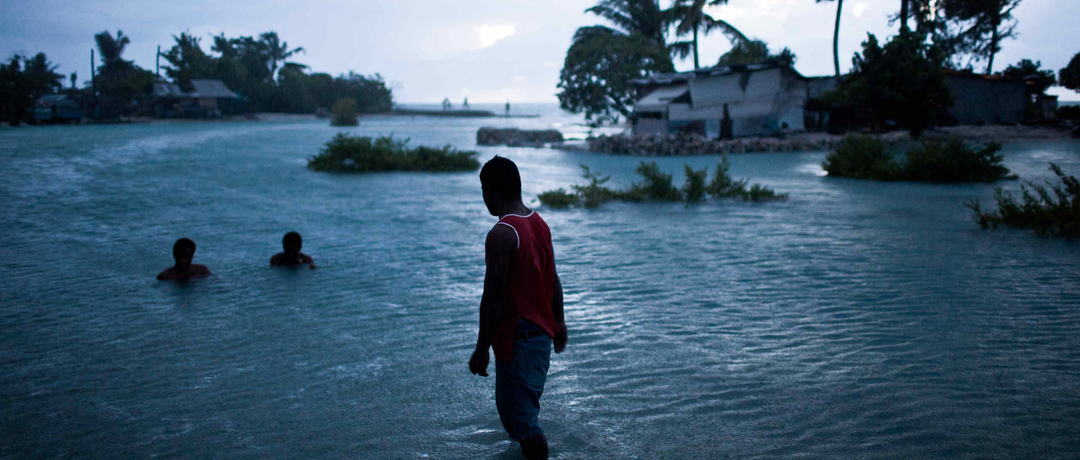 Blog
Examining Sea Level Rise
I'm currently reading "Rising: Dispatches from the New American Shore," by Elizabeth Rush, a finalist for this year's Pulitzer Prize in nonfiction. Rush provides a unique window into remote coastal habitats, exploring the changing coastlines in rural, vulnerable communities due to the impacts of climate change. John Bear Mitchell, a Penobscot scholar and member of the Penobscot Nation, describes the reality of these changing landscapes in Rush's book. He writes, "Within a single human existence things are disappearing from the earth, never to be seen again."
Rush's article "The Skeleton of the Isle de Jean Charles," which we commissioned and published on our website in 2014, chronicles lifelong residents who live on the tiny island community off the Louisiana coast that is sinking into the sea. They are now the first climate refugees in North America. This story is featured in Rush's book.
We've created a Sea Level Rise Collection, containing stories and lesson plans which document sea level rise from the American shores of Alaska and Louisiana, to the arctic regions of Antarctica and Greenland, and the island country of Kiribati in the central Pacific Ocean. In each of these stories, we meet individuals and communities who are bearing witness to change and face the decision to relocate inland due to rising seas.
I love the way Rush documents in her book the resiliency of individuals as they face relocation. She writes, "When people love a place, it can change in shape and we can adapt our love to its transformed state. We can make do with less. Catch fewer shrimp. Sink cucumber seeds into soil we have placed in a repurposed bathtub. Plant persimmon trees. Or else we can pull up our roots and move in."