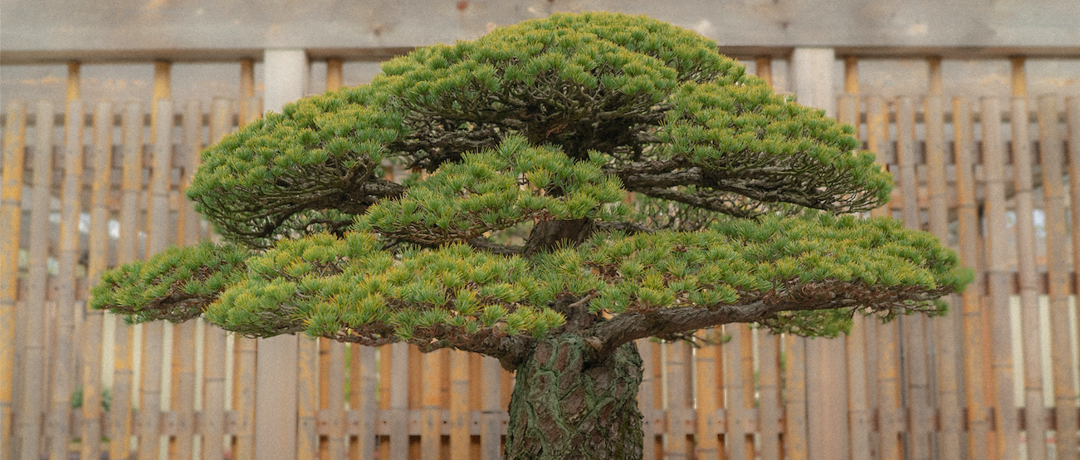 Blog
New Virtual Reality Film: The Atomic Tree
Our new virtual reality film, The Atomic Tree, had its world premiere at the SXSW film festival, premiered online on the VR network Within, and will be featured in the EarthxInteractive, along with over 40 other virtual, augmented and mixed reality projects and educational workshops, during the Earthx2019 Expo in Dallas, Texas on April 26-28. The immersive film is a journey into the memories of one of the most revered trees in the world, a 400-year-old Japanese White Pine bonsai. In 1945, this tree witnessed and survived the atomic blast in Hiroshima.
The Atomic Tree explores the unbroken chain of living stories held within the tree's rings—from Japan's ancient cedar forests and Buddhist temples to the family home in Hiroshima where the pine was nurtured for five generations.
The Atomic Tree was adapted from the acclaimed book The Songs of Trees by David Haskell. I particularly enjoy the following passage, which gets to the heart of this story and the interconnection between humans and plants: "Because life is a network, there is no 'nature' or 'environment,' separate and apart from humans. We are part of the community of life, composed of relationships with 'others,' so the human/nature duality that lives near the heart of many philosophies is, from a biological perspective, illusory.....Our ethic must, therefore, be one of belonging, an imperative made all the more urgent by the many ways that human actions are fraying, rewiring, and severing biological networks worldwide. To listen to trees, nature's great connectors is, therefore, to learn how to inhabit the relationship that gives life its source, substance, and beauty."