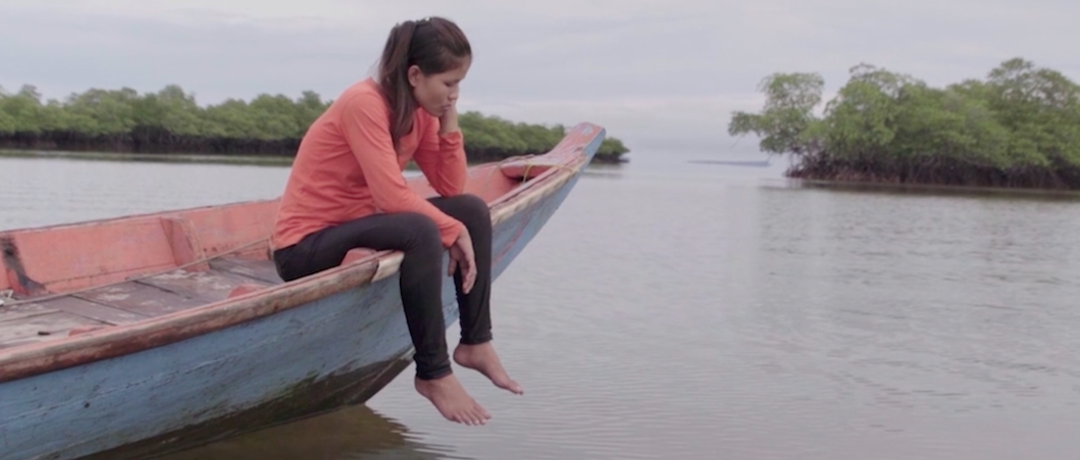 Many of the stories in our library document our human relationship to our environment. How are we as humans impacted when our homelands are drastically changing due to globalization and geopolitical forces? Most often, ethical questions are raised. Author and conservationist Aldo Leopold explores this subject in his book "A Sand County Almanac." He writes, "Examine each question in terms of what is ethically and esthetically right, as well as what is economically expedient. A thing is right when it tends to preserve the integrity, stability, and beauty of the biotic community. It is wrong when it tends otherwise." I couldn't agree more.
I'm excited to share a new film, Lost World, by Kalyanee Mam. The film features one woman's relationship with her homeland in Cambodia. For over a decade, the Cambodian government has granted private companies concessions to mine their mangrove forests for sand. The film documents the impact of sand dredging on the mangroves, the lives of the people who live in the forests, and the surrounding ecosystem. Mam writes, "Land was once considered the most secure and sacred ground we could stand on...Once it is mined and stripped from its home, it loses its luster. It becomes just sand, sterile and lifeless—without a home, without roots, without memory."
Lost World, the winner of The Eric Moe Award for Best Short on Sustainability, will screen at the DCEFF 2019 film festival on March 21, 2019, followed by a panel discussion with National Geographic Society. This film reminds us, as Mam says, "how connected and interconnected we are in this fragile but powerful web of life."